My encounter with Ihaleakala and Ho'oponopono changed everything in my life.

I am a magazine editor in the Netherlands.
At the time, I was working on writing articles for business from a spiritual perspective as an editor, and I read the book "Zero Limits" and learned about Ho'oponopono and Ihaleakala.
On October 15, 2007, I invited Ihaleakala to the Netherlands to speak at a church called Pigeon in Amsterdam to an audience of about 200 people active in the business world.

Ihaleakala, whom I had never met before, looked at me and said,
"You are the interesting one. Thank you for inviting me here. Thanks for giving me a chance to clean with a lot of bugs."
And I was a smoker at the time, so I was smoking a cigarette in front of the church in the free time just before the lecture started when Ihaleakala found me and said,
"Oh, wonderful, you are smoking the old Native American peace pipe.
I was so surprised that I gagged, but I was charmed by Ihaleakala's innocent smile, like a mischievous child.

Then Ihaleakala began his lecture in front of 200 business people. I immediately had the feeling that I had really come home.
And I realized that what I was experiencing and hearing here and now was extremely important, and that this is all I needed to live. Everything I learned through the lecture was full of great wisdom.

And I began to practice Ho'oponopono.
There was a sense that I needed to practice this process, and through it, I needed to work on my problems.

As I began to practice cleaning, I was first able to let go of my victim mentality.
I realized that I had been stuck in the position of being a victim to the problems that arose, and at the same time, there was a natural sense that I was no longer there. I was surprised at the way I saw things changing on my own.

No matter how painful it was, by remembering that "I am the I" and who I am, I realized that the experience itself was not me, and in between I became aware that I was simply cleaning with what I was seeing. I became aware that cleaning is the purpose of life.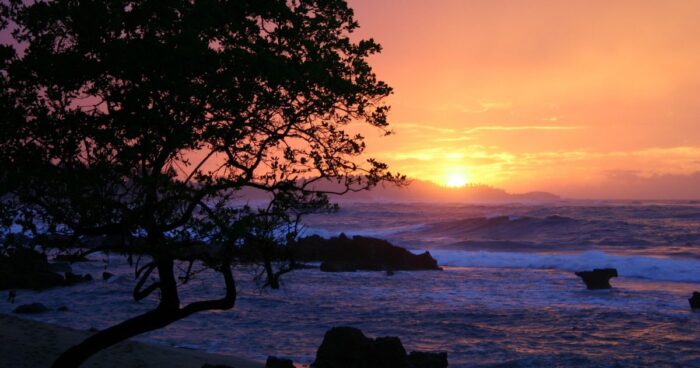 That shift in my consciousness lifted a huge burden from me.
At the time, I was having problems in my marriage. Even though we had always been attracted to each other, our relationship was not working out. I was also working 78 hours a week trying to get my job back on track. I was struggling every day to manage these problems myself. At the same time, my father was suffering from an illness that made me aware that he was dying.
I decided to apply Ho'oponopono to all of this. I repeatedly practiced cleaning with my expectations as they appeared and taking 100% responsibility for my own memories, no matter how much I could see the other person or the cause of the problem on the outside.
What I realized was that I had lost my love for my father. At the same time, I realized that I was experiencing the same problems as a living copy of my father. My father was working hard day in and day out, his relationships were not rich, and he was not in a good marriage.
I began cleaning with my feelings about it.
I started cleaning with my expectations about the outcome of anything that came up.

One day I noticed that I had a softer impression of my father than I had ever had before.
From there, I continued the cleaning and eventually a situation that I would call reconciliation occurred between my father and I. He actually said to me, "I love you. I was able to say "I love you" to my father with all my heart.

I felt something that had been stagnant flow out. He passed away after that, but I was able to send him off with a wonderful experience. It was a beautiful time.

The same change happened with my wife. She had also met with Ihaleakala and had begun to practice cleaning as I had.

What we both saw in common was a desire to go from struggling to find a way out of this marriage to letting the cleaning inspire us, rather than making our own decisions.
Until then, we had been searching for what was right and clinging to the idea that we didn't want to make the wrong choice, and we were worried about what we should do with our marriage and were unable to move forward. We decided that whether we leave or return to our relationship as husband and wife, we would choose to stay on our original path through the cleaning process.
And in the process of cleaning with our thoughts, feelings, assumptions, and expectations about our marriage, we chose to divorce.

In 2011, I attended my last Ihaleakala class in Romania with my divorced wife.
It was a wonderful experience. Ihaleakala was a blessing to us as two divorced ex-married couples traveling together and visiting there.

Also, my magazine company was declaring bankruptcy at the time. Ihaleakala cleaned with the identity of my magazine and my company. Like a divorce, each idetity can return to its right path.

Ihaleakala taught me,
"We don't know what is right for us. The true role of this magazine, the purpose of your company, is not for us to decide.
Hearing this, I felt strangely relieved. Until then, I had been desperate to do something about my company, and I had been desperately seeking the help I needed at all hours of the day, but through the words of Ihaleakala, I realized that Ho'oponopono was not like Santa Claus, who could give me what I wanted.

I also realized that I thought I knew what I needed in life, like "I need these seven things for happiness in my life, and I only have five right now," and I found myself constantly asking for them.
A simple conversation with Ihaleakala made it clear to me that Ho'oponopono is never about getting what you want, but about recovering what is perfect for your original path through the process of erasing memories.

I am still working on the magazine, but I do not know the original role of either the magazine or the company, and I cannot control them according to my own expectations. My role is to help the magazine or company do what they need to do best as I clean with myself through my own experiences each time.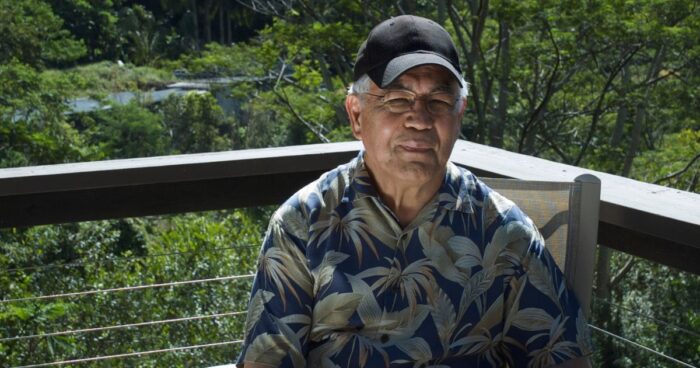 Then one day, I came home to find an email from Ihaleakala. I opened it with surprise and joy, since he rarely sends me emails himself, and found a message telling me to "write your own book.
I immediately replied, "I would be happy to interview you anytime.
Then Ihaleakala responded and said, "I will clean, and you are free to write.
I was surprised and had many thoughts at the same time, but I cleaned with them and was actually able to write three books. It was a wonderful experience, even though it was my own publishing house and a small imprint. I felt love in every step of the book creation process and a constant source of inspiration.
What I have shared with you today is only a small part of the story. But at the same time, what I realized and felt during all of these experiences was a life-changing gift to me.
The most precious thing in life is to know who you are and that you are working on your purpose. It is the feeling of doing what one should be doing on one's true path at that moment, no matter how big or small. When we regain our freedom in this moment, when everything is in balance, in timing, in what to do, in where to be, and in awareness, we are living our life.
The path to this is Ho'oponopono, and the most wonderful thing in my life is that I have been able to learn it through Ihaleakala.
I am still filled with heartfelt gratitude.
Other articles in memory of Dr. Ihaleakala Hew Len
January 15, 2022:In Memory of Dr. Hew Len
January 21, 2022:INTO DIVINITY
January 15, 2023:Who is 100% responsible for the problems<On the one-year anniversary of the passing of Dr. Ihaleakala Hew Len>
January 17, 2023:Vol. 1 : Mary Koehler (Part 1)
January 24, 2023:Vol. 1 : Mary Koehler (Part 2)
January 31, 2023:Vol. 1 : Mary Koehler (Part 3)
February 7, 2023:Vol. 2 : Marvin Kala'iki Grino
February 14, 2023:Vol. 3 : WAI'ALE'A CRAVEN x
February 21, 2023:Vol. 4 : Betty Pua Taira
February 28, 2023:Vol. 5:Gulya Kekaulike Polikoff
March 7, 2023:Vol. 6:Nello Ceccon
March 14, 2023:Vol. 7:Jean-Pierre Deluca
March 28, 2023:Vol. 8:Deborah Haleiwa Mangis
April 11, 2023:Vol. 9:Momilani Ramstrum
April 18, 2023:Vol. 10:Patricia Leolani Hill
April 25, 2023:Vol. 11:Irene Schwonek
May 9, 2023:Vol. 12:Mahayana I. Dugast
May 16, 2023:Vol. 13:Dieliz Cecile Villegas Surita
May 23, 2023:Vol. 14:Willem Vreeswijk