"It's always good to have putz day"
There is an American expression, "It's always good to have a putz day."
Ihaleakala often said this to me between and after classes. Now that I think about it, I feel that he was saying it to himself.
For example, there are big events such as weddings for yourself or your family. He meant that after such a big event, we need a time to do something silly, a time to rest.
It means to proceed very slowly with household chores such as laundry, or just to drink coffee slowly, or to do nothing special, but to just relax and enjoy the time.
Ihaleakala taught me that it was important to do this right after class, etc., and my life has changed a lot since I started doing it.
I have been to 5 weddings through my children, and after the first 3 weddings, I just started working afterwards, but after that, I started having what I call "Putz Days".
After the event, I made a conscious effort to take it easy. What I got out of it was far better. I am able to get back to myself and get ready to go back to work.
I was exhausted after the first three weddings, and it took me a while to get motivated no matter how hard I whipped myself, but the little life tips that Ihaleakala taught me made a surprisingly pleasant difference in my days.
There is another episode that also reminds me to take good care of myself and treat myself with respect.
Once, when the class was about to open in a few minutes, about 20 staff members gathered at Ihaleakala for a meeting.
Ihaleakala said,
"Three of you should go to dinner instead of attending the class that is about to start. If you don't and join the class, you will probably get into all kinds of trouble. But if you choose to go to this wonderful dinner, you will bring all kinds of benefits to this class."
The moment Ihaleakala said that, I knew that one of those three people was definitely me.
Soon after I realized this, he looked at me and said seriously, "You are one of them," but behind his eyes he seemed to be smiling.
I actually went out for dinner instead of class, and it was an indescribably wonderful time with myself.
What I came to realize is that the most important thing is to pay close attention throughout the cleaning process to make sure I am in the right place at the right time.
It is so important that every job I do and every relationship I am involved in depends on whether or not I am in the right place.
I think we all have had the same barren experience of feeling like we have to do something, so we do it anyway, no matter what it takes, but it doesn't benefit anyone, and as a result, we end up being the troublemaker. This is because we have failed to clean and have lost sight of where we are supposed to be at that moment.
So I have learned to pay attention to my experiences and check what I really need to do now, when I am free from judgment from memory.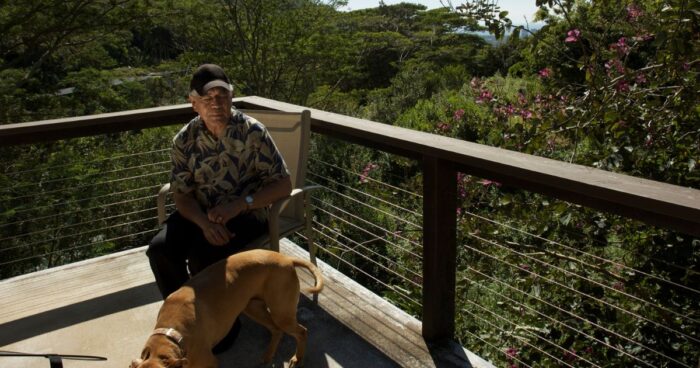 "You should really check on how you see your mother and father"
Suddenly, during a break in one of my classes, Ihaleakala said to me:
"Mary, you should really check on how you see your mother and father. They appear that way because of how you describe them."
What I have read as Ihaleakala's intention is that our perception of "the person" is quite limited.
For example, when I say that my mother is this person, I could probably describe her in about three sentences.
So Ihaleakala said, "You need to clean. Then the very existence of your parents that you yourself are experiencing will be greatly liberated."
At first I honestly found it a little difficult to clean it, but I decided to do it.
Now my mother is 94 and my father is 91, and I have more gratitude for them than ever before, like a fountain.
After Ihaleakala tells me this story, I am amazed at how many times I experience the greatness of their humanity.
I was astonished at how narrowly I had looked at my parents. And I am sure that this is true not only for my own parents, but also for all the people I have come into contact with.
But one of the countless gifts that Ihaleakala has given me is the realization of how restrictive I have been with my parents, and how being able to recognize and clean them has allowed me to see them in a new light.
Mary Koehler
---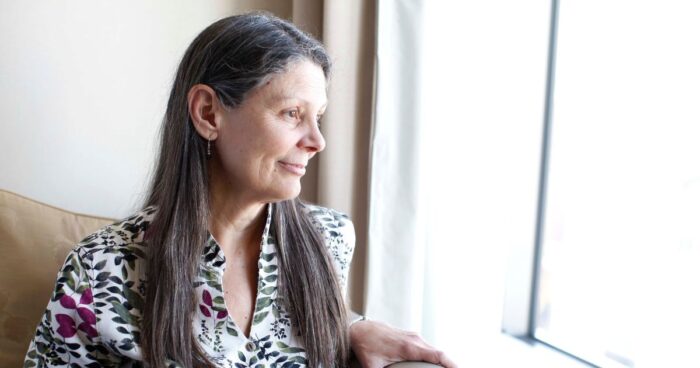 ---
Other articles in memory of Dr. Ihaleakala Hew Len
January 15, 2022:In Memory of Dr. Hew Len
January 21, 2022:INTO DIVINITY
January 15, 2023:Who is 100% responsible for the problems<On the one-year anniversary of the passing of Dr. Ihaleakala Hew Len>
January 17, 2023:Vol. 1 : Mary Koehler (Part 1)
January 24, 2023:Vol. 1 : Mary Koehler (Part 2)
January 31, 2023:Vol. 1 : Mary Koehler (Part 3)
February 7, 2023:Vol. 2 : Marvin Kala'iki Grino
February 14, 2023:Vol. 3 : WAI'ALE'A CRAVEN x
February 21, 2023:Vol. 4 : Betty Pua Taira
February 28, 2023:Vol. 5:Gulya Kekaulike Polikoff
March 7, 2023:Vol. 6:Nello Ceccon
March 14, 2023:Vol. 7:Jean-Pierre Deluca
March 28, 2023:Vol. 8:Deborah Haleiwa Mangis
April 11, 2023:Vol. 9:Momilani Ramstrum
April 18, 2023:Vol. 10:Patricia Leolani Hill
April 25, 2023:Vol. 11:Irene Schwonek
May 9, 2023:Vol. 12:Mahayana I. Dugast