When I coordinated my first SITH Ho'oponopono class in 2009, Ihaleakala came all the way to Italy.
I had no idea who he was until I asked Mary Koehler, with whom I had been corresponding via e-mail, what I should look for when I greeted him at the airport. I asked Mary Koehler, with whom I had been e-mailing, what I should look for when I greeted him at the airport. She replied, "A person wearing a baseball cap is Ihaleakala.
I thought to myself, "A person wearing a baseball cap" would not be much of a distinguishing feature when looking for someone at the airport. However, in the early morning before sunrise, my eyes were able to spot Ihaleakala right away. Ihaleakala was indeed wearing a baseball cap.
The nearly three-hour drive from the Verona airport to the place where we were staying was the quietest I have ever experienced.
The sun was just rising outside the window. It was a very big sun, and I remember how incredibly beautiful it was. It was like a child's drawing of a perfect sunrise.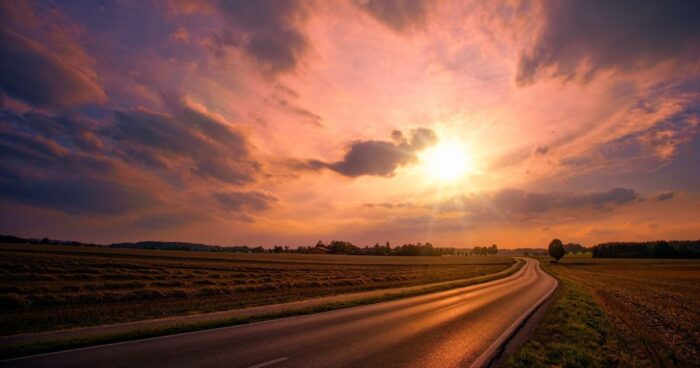 During the three hours of my first encounter with Ihaleakala, I felt that there was a very simple space between me and Ihaleakala. It was a pure and uncluttered space, like the one I had experienced as a baby many years ago. At the same time, I felt something very strong within Ihaleakala.
As I sat next to Ihaleakala, watching the sunrise, I felt an indescribable sensation that passed through my entire body, as if we were feeling the preciousness of being alive in the present moment.
I was surprised to find that none of the tension, stress, inferiority complexes, and comparisons that I had taken for granted in my interpersonal relationships over the decades of my life were present.
As we drove past the house where I spent my childhood on the way to our accommodation, Ihaleakala wanted to stop there. I invited him to the house, and as we entered a room, he said, "There is a young man here.
Of course there was no one there, but I immediately shivered, because I sensed that he was referring to my brother who had passed away 20 years earlier.
And now Ihaleakala said, "There is a bee. I could not see the bees at the time, but a few months later I found a large beehive in the attic.
Ihaleakala knew what was going on in the house without actually seeing the bees there.
I witnessed many times during my time with Ihaleakala that when you clean and you are at absolute zero, you can connect with the essence of being there and get the information you need from the details of this world.
Later, I would live in that house, and I still do.
I still remember how Ihaleakala cleaned things with such sensitivity and how deeply connected he was to the land, the place, and the stillness that came from the cleaning.
The place where the class was held was not well served by public transportation, unlike internationally famous places like Milan or Venice. The villagers seemed to be wondering what was going on, as participants from all over the world were coming to the class held in such a small village.
The place where Ihaleakala was on the weekend of the class, the participants, the hotel guests, the employees, everyone who had anything to do with it, every single chair and cup, even if they did not know Ho'oponopono at the time, everyone seemed to be delighted by Ihaleakala's very presence.
Thirteen years later, I feel that the people and land that were at that hotel continue to benefit from Ihaleakala's presence.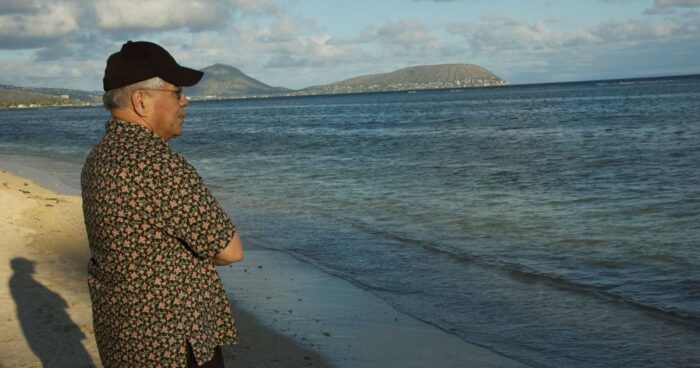 When Ihaleakala came to Italy again in 2011 for a class, we visited the seaside town of Riccione. It was a very hot day and everyone ordered cold drinks, but Ihaleakala ordered hot cocoa as usual.
We were sitting outside on the terrace when a woman walked past us and noticed Ihaleakala. But she didn't know that there was a class going on.
She was surprised that Ihaleakala was visiting this little seaside holiday town and just wanted to thank Ihaleakala.
People are always looking for something, but when you are cleaning, you always find what you need.
When there is inspiration, gratitude, love, peace, and tranquility, everything you need happens along with them.
Ihaleakala always worked inwardly at all times.
No matter what happened, no matter what anyone did, no matter how rude or aggressive anyone was, he just went back to his inner self anyway. He was cleaning every reaction he had as a human being.
Seeking only to connect with Divinity. That connection to self is what allows us to pay close attention to the whole picture of what is happening right now.
For me, the Ihaleakala class was not a miracle show, but a moment-by-moment experience of the constant cleaning work that Ihaleakala practices. And we could feel it reflected within us.
I learned from Ihaleakala's moment-by-moment cleaning that no matter what happens now, we need to clean our experiences and come back to zero, that we need to connect with our own inner family, and that this is the best way to connect with information from Divinity.
---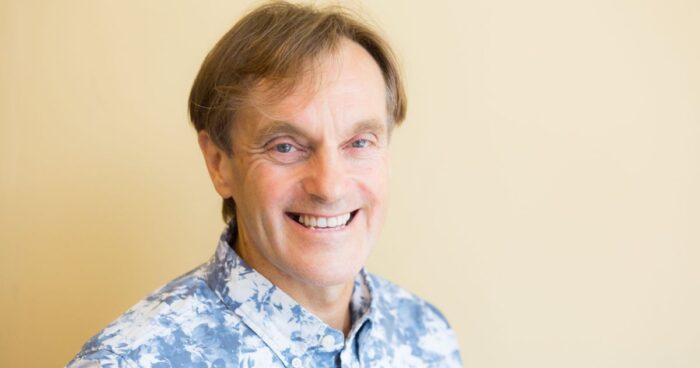 ---
Other articles in memory of Dr. Ihaleakala Hew Len
January 15, 2022:In Memory of Dr. Hew Len
January 21, 2022:INTO DIVINITY
January 15, 2023:Who is 100% responsible for the problems<On the one-year anniversary of the passing of Dr. Ihaleakala Hew Len>
January 17, 2023:Vol. 1 : Mary Koehler (Part 1)
January 24, 2023:Vol. 1 : Mary Koehler (Part 2)
January 31, 2023:Vol. 1 : Mary Koehler (Part 3)
February 7, 2023:Vol. 2 : Marvin Kala'iki Grino
February 14, 2023:Vol. 3 : WAI'ALE'A CRAVEN x
February 21, 2023:Vol. 4 : Betty Pua Taira
February 28, 2023:Vol. 5:Gulya Kekaulike Polikoff
March 7, 2023:Vol. 6:Nello Ceccon
March 14, 2023:Vol. 7:Jean-Pierre Deluca
March 28, 2023:Vol. 8:Deborah Haleiwa Mangis
April 11, 2023:Vol. 9:Momilani Ramstrum
April 18, 2023:Vol. 10:Patricia Leolani Hill
April 25, 2023:Vol. 11:Irene Schwonek
May 9, 2023:Vol. 12:Mahayana I. Dugast
May 16, 2023:Vol. 13:Dieliz Cecile Villegas Surita
May 23, 2023:Vol. 14:Willem Vreeswijk
May 30, 2023:Vol. 15:Jean Nakasato
June 13, 2023:Vol. 16:C. Jarnie Lee
June 27, 2023:Vol. 17:Constance ZHoku=Pana Webber
July 4, 2023:Vol. 18:Kamaile Rafaelovich