The story of the woman who derived SITH Ho'oponopono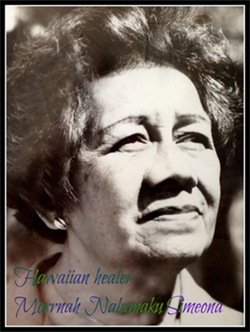 Born into a Native Hawaiian family and given the special gift of kahuna (the title of healer in traditional Hawaiian healing), Morrnah has developed a modern version of the ancient Hawaiian ritual of Ho'oponopono, a problem-solving method that anyone, young or old, male or female, regardless of religion or race, can practice on their own in the present moment without special help from anyone. She has traveled the world spreading SITH and has been recognized by the Hawaii State Treasure as an educator.
Morrnah Background ────────────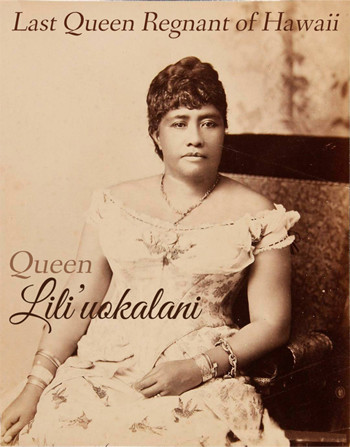 She was born in Honolulu on May 19, 1913 to father Kimokeo and mother Lilia Simeona.
Lilia, Morrnah's mother, was the last kahuna of the Hawaiian dynasty, and was a historic healer who, along with Lili Uoqailani, the last queen of the dynasty, carried on Hawaiian traditional medicine to the end of her life.
The word for "KAHUNA" is not originally found in our culture, but if we look at the etymology of the word, "KA" means light, and "HUNA" means sacred, or divine wisdom. In the Hawaiian Kingdom, the position of KAHUNA was essential in all areas of Hawaiian life, helping to resolve the internal (spiritual and physical) and external (relational, ceremonial, political, and business) issues of all our experiences. It refers to a select group of people who have worked on the theme of harmony in all the problems with which we are involved.
From an early age, Morrnah has been working with language in her healing practice. Later, when she was three years old, she began her kahuna work, healing and guiding the land to its original harmony with all its vibrations. Since kahuna work is never something someone teaches you from a textbook and notes, she says that she developed her abilities based on her own characteristics, applying the wisdom she had seen and heard from existing kahunas. Even in the midst of the trend of not accepting as heresy every wave of westernization that was already occurring in Hawaii at that time, the young Morrnah's application of that trend to the existing wisdom caused a stir, but she is still praised today for her actions, as it was because of her that the kahuna was respected.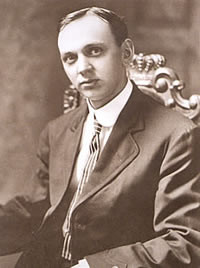 In addition to her practical kahuna training, Morrnah attended a catholic school, which was the strongest treatment of spirituality in Hawaii at the time. Later, always seeking balance, she personally sought out Indian philosophy and Chinese Taoism, and learned educational ideas from psychologist Edgar Cayce.
Morrnah Activity ────────────
In the Hawaiian community, the kahuna has always held a position of respect. They served as liaisons in all matters, including disputes, physical and emotional problems, family guidance, and, in the old days, political arrangements in diplomatic relations. At the same time, it is practically a job to reconcile the root cause of the problem, the disharmony, using herbal remedies such as LA'AU LAPA'AU, traditional massage LOMILOMI, or prayer LA'AU KAHEA. And HO'OPONOPONO, which restores balance to all events, was always present as a base.
Morrnah has used this classical technique, inherited from her ancestors, to heal many people throughout her life. She is a master of the now widely popular Lomilomi (Hawaiian traditional massage therapy). Lomilomi's main purpose was to connect the mind, body, and spirit, and she was a representative of this activity. As part of her activities, she has been a supervisor at the Kahala Hilton Hotel and the Royal Hawaiian Hotel for over 10 years, performing its secret rituals to guests both nationally and internationally.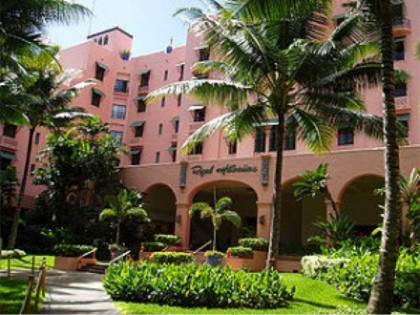 Eugene Gogel, who visited Morrnah as a client in 1971 when she was 58 years old, described how Morrnah was then
"When I visited her in her room, she was sitting quietly in the reception chair with a wooden sculpture of something in one hand. I didn't know what it was, but somehow I could sense that it was meant to harmonize the energy of the place with the energy of a third person, me. She did not have much to say, but her movements and speech were soft throughout the session, but I sensed that she was adjusting something in a very subtle and detailed way. She never explained anything during the session, but by bringing me, the client, back to the present, she was always allowing me to feel through my body. After the session, I felt for the first time that my body was like a treasure, that I was with it and everything was continuing to heal.
Many people from all over the world began to visit Hawaii for the spa that Morrnah operated. Lyndon Johnson, the 36th President of the United States, Jackie Kennedy, the 35th First Lady of the United States, professional golf player Arnold Palmer, and many others involved in politics, entertainment, and sports came from home and abroad to receive sessions with her. She is said to have repeatedly said, "Regardless of nationality, all of us living today need to correct the disharmony brought about by the westernization of our society, which has made us too focused on "thinking," and live our true selves, and it is of paramount importance to reconnect with the universal source to which we are all originally connected.
What happens to us as a result of our dependence on thinking and knowledge, Morrnah said, is that we pull ourselves away from the rich rhythms of nature and let our true talents, the body that allows us to express them, and our intellect fall apart.
"DIS-EASE" (disease) is "DIS" (denial) and "EASE" (ease), a state of not ease, she often explained through words. She explained that the root cause of illness can be resolved through Ho'oponopono.
Ho'oponopono means, at its root, to correct a mistake. In other words, to restore balance. Self-Identity Through Ho'oponopono (SITH) is a Hawaiian method of problem solving that has been revised to a method for restoring the inner balance that is inherently human, without the help of Kahuna.
Morrnah began to perfect her new form of Ho'oponopono at the age of 63. The process is so simple that anyone can practice it at any time. Any problems one experiences do not require the assistance of a third party, only the correction of the disharmony between the connection of both oneself and the Divinity. It is always an inner phenomenon to work on, and to that, for example, SITH's typical cleaning method
Thank you
I love you
I'm sorry
Please forgive me
By saying the above four words inwardly, all beings involved in the cause of the problem (everything from people in the past to the land involved, time, organic and inorganic matter), which our conscious mind cannot capture, were included in the process, completing it into a prayer process that can achieve true forgiveness.
The goal is to erase the memories stored in the subconscious by cleaning them, in other words, to bring them back to the present.
By repeating these words, we can restore the connection and balance of our "true self" and our connection to the Divinity, which is the new Ho'oponopono given to each of us.
'Clean, erase, erase. And find your own Shangri-La. Where? Within yourself."
− Morrnah Nalamaku Simeona – 
This process works toward 'freedom.' Freedom from the past."
− Morrnah Nalamaku Simeona – 
Morrnah was recognized as a Hawaii State Treasure in 1983. It was three years after she turned 67 years old and began sharing the new Ho'oponopono, the SITH Ho'oponopono process of restoring individual freedom to each person, beginning with the Huna, World Convention in Honolulu, Hawaii, and traveling throughout the United States, Asia, and Europe. SITH Ho'oponopono soon began to be introduced at various educational (University of Hawaii, John Hopkins University, etc.) and medical institutions.
In 1983, when Mona was 70 years old, she was officially recognized as a Hawaii State Treasure. That same year, she was called to be a guest speaker at a World Peace Organization meeting hosted by the United Nations in New York City.
She continued to travel the world to introduce SITH, and on February 11, 1992, she passed away in her sleep in her bed at a friend's house near Munich, Germany, where she was visiting to give a class. He was 79 years old.
As an heir to the Kahuna tradition, she was born in Hawaii, healed the bodies and minds of people around the world through her gifts, evolved the classical techniques into SITH Ho'oponopono, true to the inspiration she received on her own open path, and continues to offer that freedom to people around the world through the SITH process, even after her passing. She continues to offer this freedom to people around the world through the SITH process, even after her passing.