Name : IZI online lecture
Date & Time (Japan Time): 10:00 AM - 12:30 PM on April 23, 2023
Date & Time (Hawaii Time): 3:00 PM - 5:30 PM on April 22, 2023
Language : English with Japanese translation
Now accepting applications
POI
Lecture Theme & Instructor
Theme:【 How to find your own way of life. 】
When was the last time you felt fresh in a new day that comes and goes? When was that? What feelings does your current life, job, family activities, meals, etc. bring to you?
If you are feeling uncomfortable with them right now, or if you are feeling that everything is not quite right, even if it is not really a big danger, it may be a critical situation for your inner child, who is standing on a precipice and could fall off at any moment.
What time you go to bed and wake up, do you eat breakfast or not?
What kind of work you do to earn a living, how you interact with family and friends, how you live and where you live. These are the manifestations of the memories that continue to play out inside you. Nothing is really forcing you to do anything.
What you think is good for your health may be a memory of fear for you. What you consider a hobby may be a memory of a past obsession that you never completed.
The important thing is not to know what the memory means, but to clean with what you are actually experiencing by your choices, one by one. That is our most important work.
With the memories erased, we can return to our "true path" step by step. When we are back on our "true path," the things and places we need appear at the perfect time. That is Ho'oponopono, or righting wrongs.
If you have a desire to change the way you live now, to live more freely as yourself, the first step is to simply be honest and receive what you are feeling right now. Then start the cleaning process and the change will appear.
Peace
Momilani Ramstrum
Instructor:Momilani Ramstrum, Ph.D.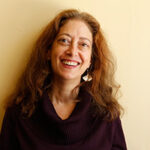 She learned Self I-Dentity through Ho'oponopono® (SITH®) in 1983 in Hawaii and immediately became a staff member.
She taught and worked directly with SITH® Creator Morrnah Simeona, and she has taken classes from Master Instructor Dr. Ihaleakala Hew Len.
She was SITH® Director of Teaching from 1985-6 and the SITH® California Coordinator from 1997-2000, and 2018 to the present. Over the past 39 years Dr. Ramstrum has taught IN PERSON classes in the United States, Canada, China, Korea, Russia, Taiwan and Japan. Dr. Ramstrum has taught ONLINE classes in the United States, Romania, Mexico, Argentina, Brazil, Canada, China, Korea, Taiwan and Japan.
Dr. Ramstrum uses SITH® in every aspect of her life to achieve balance, freedom, and peace. Dr. Ramstrum is a composer, publisher, editor, visual artist and author of seven published music theory, ear training and composition textbooks. Dr. Ramstrum is Emeritus Professor of Music at San Diego Mesa College.
Translator:Betty Pua Taira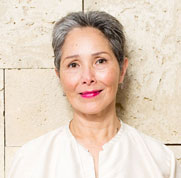 She first attended Self I-Dentity Through Ho'oponopono SITH® class in May 2008, in Los Angeles with Dr. Ihaleakala Hew Len. In November 2008, she became a coordinator and conducted the first SITH® class in Asia, in Tokyo Japan. Practicing the SITH® process has completely changed her life from living with competition and striving, to living in acceptance of true self and finding the flow. Her life has changed drastically since living from a state of "I DON'T KNOW". She is deeply grateful to the SITH® process Morrnah has left us in her legacy, and to all the pioneers who have carried on this method, as well as all the coordinators around the world. She feels blessed by the opportunity to have coordinated the SITH® classes in the Asia region, including countries such as Japan, Taiwan, Korea, China, Malaysia and Singapore throughout the years. She has been involved in marketing, promotion and public relations business for 31 years, as the founder of Serene Co., Ltd.
Self I-Dentity through Ho'oponopono (SITH) is an updated Hawaiian problem solving process of repentance, forgiveness, and transmutation to release memories that show up as problems in our everyday lives and affect our business.
which we often refer to as "cleaning" to learn a new meaning of life through an understanding of one's Self I-Dentity.
Self I-Dentity through Ho'oponopono frees Self from memories replaying problems through repentance, forgiveness and transmutation.
This lecture will be held using the online meeting app Zoom. Please download the app to your computer or smartphone in advance.
You can access the URL from one hour before the lecture. If you are not used to using Zoom, please allow plenty of time for your participation.
Please refrain from taking part in this event in cars or in areas that may cause inconvenience to other people or are noisy.
A strong and stable internet connection is required.
We recommend that you use a Wi-Fi connection (rather than a mobile phone network) to access the lecture, as it may use a lot of data.
Sharing the link of Zoom to others is not allowed.
In order to protect the copyright of the material we provide and to protect the privacy of all attendees, recording, filming, screenshotting, etc. are not allowed in any way, either as part of the online lecture or in its entirety.
There are no plans to show the recorded video of the lecture. Please check the schedule and make sure that you will be able to attend the lecture.
All information, copyrights, trademarks and all other intellectual property rights provided in the online lecture are owned by "IZI LLC". Therefore, it is prohibited to divulge, disclose, reproduce, copy, distribute, sell, offer, advertise, or otherwise make available to any third party without the prior permission of "IZI LLC".
Please note that instructors may be subject to change as a result of cleaning.
Please be sure to read "Who's in charge?" before the lecture.
Your application is complete when you have completed both the "Application Form Submission" and "Payment" procedures. Please note that only one of the two procedures is not enough to complete your application.
JPY8,000
Please use the form below to make your payment by credit card.
After we have received confirmation of your "Application" and "Payment", we will send you an email notifying you of the completion of your application in due course.
Participating in online lecture
Please access the URL in the email sent to you at the beginning of the week in which the lecture is organised.