Name : IZI LLC online lecture

Date (Japan Time)

Sunday, October 30, 2022


Date (Hawaii Time)

Saturday, October 29, 2022

Time (Japan Time)

10:00 - 12:30 (2.5 hours)


Time (Hawaii Time)

15:00 - 17:30 (2.5 hours)

Language : English with Japanese translation
Now accepting applications
POI
Theme: 【 Are Love and Freedom the same? 】
The only way to be free is "love".
Freedom can only be achieved through love.

In Europe, where I live today, there are daily news of wars, economic problems, and immigration issues that increase people's anxiety every day.
We may feel as if we are forced to survive day by day in the flow of economic activities.

Are we helpless in such situations?

If we choose to treat what we are experiencing as our own memories, we can say "I love you" to our own memories of war and immigration issues.
We can resist and be angry about the mundane and the far-flung happenings of the world, but by saying "I love you" instead, we can find the perfect path that the Divinity is pointing us to through love.

To be free, to escape pain, are all cries for love.
When we seek freedom, when we seek a journey through life, when we seek stimulation in our relationships, we are already prisoners. We are trapped in our memories.

When we say "I love you," we can also connect with the power of a being we have not yet experienced.
When you truly experience the power of this simplicity of Ho'oponopono, you will not even ask for freedom.

If what you see and the information you receive through cleaning is simple, it is the right information for you.
Even if you feel as if you have been thrown into a typhoon, Ho'oponopono will simply show you what to start with now.
We will discuss the changes that "I love you", Ho'oponopono's cleaning tool, can make in your life at the lecture.

I love you.
Nello Ceccon
Instructor: Nello Ceccon
He attended his first Self I-Dentity Through Ho'oponopono SITH® class in 2006 in Dublin. He constantly applied the method for three years before becoming the coordinator for Italy. In 2009 he organized the first SITH® class in Italy with Ihaleakala Hew Len, Ph. D, and Mary Koehler – My Wild Irish Rose.

He has been teaching classes in Italy, in other European countries, the United States, Russia and Asia.

He is grateful for having had the opportunity to translate in Italian the Morrnah Nalamaku Simeona book: Dewdrops of Wisdom.

The cleaning made him realize how much is important self love, taking care of himself and letting go, instead of being worried about the outside things. Throughout this practice he experienced at many miracles, such as friends and students being healed from severe illness like cancer and depression, or successfully going through heavy family fights and financial troubles.

He experienced the strength of Ho'oponopono when he had to move from his family, being able to stay in the place of love, peace and gratitude for the gifts, the three kids, he had received from life.

Nello applies the SITH® method in his practice as an Engineer, he is also a Mediator and Official Technical Consultant for Verona Court. He is the founder and coordinator of a Center for Spiritual Development. He constantly and joyfully applies SITH® process in aspects of his personal life, health, work, finances, and relationships.
---
Interpreter:Betty Pua Taira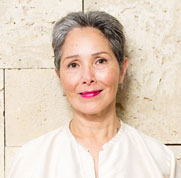 First attended Self I-Dentity Through Ho'oponopono SITH® class in May 2008, in Los Angeles with Dr. Ihaleakala Hew Len.
In November 2008, she became a coordinator and conducted the first SITH® class in Asia, in Tokyo Japan.
Practicing the SITH® process has completely changed her life from living with competition and striving, to living in acceptance of true self and finding the flow.
Her life has changed drastically since living from a state of "I DON'T KNOW".
She is deeply grateful to the SITH® process Morrnah has left us in her legacy, and to all the pioneers who have carried on this method, as well as all the coordinators around the world.
She feels blessed by the opportunity to have coordinated the SITH® classes in the Asia region, including countries such as Japan, Taiwan, Korea, China, Malaysia and Singapore throughout the years.
She has been involved in marketing, promotion and public relations business for 31 years, as the founder of Serene Co., Ltd.

Lecture Details
How to Participate

This lecture will be held using the online meeting app Zoom.
Please download the app to your computer or smartphone in advance.


| | |
| --- | --- |
| | (PC) |
| | (iPhone/iPad) |
| | (Android) |

Once you have completed the application and payment, we will send you the URL to attend the lecture by email.
You can access the URL from one hour before the lecture.
If you are not used to using Zoom, please allow plenty of time for your participation.
Please refrain from taking part in this event in cars or in areas that may cause inconvenience to other people or are noisy.
A strong and stable internet connection is required.
We recommend that you use a Wi-Fi connection (rather than a mobile phone network) to access the class, as it may use a lot of data.

Notes

It is forbidden for anyone other than the applicant to participate or share the Zoom URL with a third party.
Please make sure you are the person who applied for the event and that you are the one who is attending.
Recording, videotaping or filming is not allowed.
All information, copyrights, trademarks and all other intellectual property rights in the lecture are owned by IZI LLC. Therefore, it may not be divulged, published, reproduced, copied, distributed, sold, offered, advertised or otherwise disclosed to any third party without the prior permission of IZI LLC.
Since there are no plans to release video recordings of the lectures, please check the schedule carefully and make sure you can attend the event before applying.
Please be sure to read "Who's in charge?"before the lecture.

Cancellation Policy


The lectures at SITH Ho'oponopono will be cleaned by SITH executives and instructors from the time of registration, so we cannot accept cancellations after registration is complete for any reason.

Participation Fee
JPY8,000
Please use the form below to make your payment.
Application Form
What happens after you apply?
【Completion Email】
We will send completion email (with Zoom URL) to those who have received confirmation of your application and made payment in order to notify you of the completion of your application.

【Download the Zoom app】
Please download the Zoom app onto your device before the event.
Please refer to the following link to download the application.
●How to download Zoom application
【Participating in online lecture】
Please access the URL in the completion email.
Contact
SITH Ho'oponopono Asia (Serene Co., Ltd.)
3-3-6-3F Roppongi Minato-ku Tokyo Japan, 106-0032
Email: info@hooponopono-asia.org